Financial Life Planning (FLP)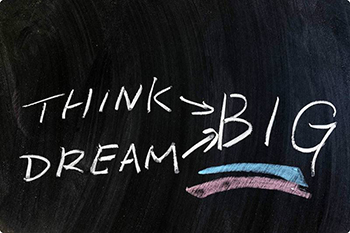 Financial Life Planning embodies all the good things in the Foundation Program (FP), but it doesn't stop there. It's an on-going relationship so you can benefit from the deep personalized assistance that comes with time and familiarity. This is where clients experience true integration and five-star assistance. The scope of services- from managing your investment portfolio to meeting one-on-one with your other advisers to helping with business/succession planning- is broad. The coordination of the financial plan with the investment strategy is the most obvious and pronounced difference from the FP, but the breadth of additional assistance is much greater than just that. The goal is to help you, the client, in any way possible—whether one-on-one or working with outside experts with skills valuable to your situation.
The FP is for folks who want help accomplishing their "To Do's", to explore options and opportunities, and to go more in-depth—but still do some things themselves if they wish. The FLP is the engagement where you get everything TWS can offer you. It's laser-focused on helping you get where you want while monitoring and guiding your progress over time. It integrates all aspects of your finances, including your investment portfolio. You don't have to go it alone.
Typically 6-8 meetings Year 1, typically fewer in years 2 and 3, eventually "as needed" or desired by you, but at least semi-annual.
All items listed for FP engagement.
PLUS
Investment-related:

Investment-related:
Investment Policy Statement (IPS). A document unique to you spelling out the guidelines for your investment portfolio. It compels us (TWS and you) to be systematic and disciplined in our actions – avoiding panic as well as greed.

The IPS will address such things as:

The target rate of return
The acceptable level of risk.
The target asset allocation.
The parameters for changing or rebalancing the portfolio.
The types of investments to use and/or avoid.

Specific investment recommendations and on-going monitoring.
On-going account monitoring.

Keeping you informed as to changes recommended and why.
Make adjustments as needed or as changes in situation warrant.
Work with/ help coordinate other advisers: accountants, attorneys, insurance agents, etc. so you have an integrated experience.

Develop systems/processes to manage (and simplify) client finances. i.e. review/develop:

Credit reports.
Potential liability issues that may put your assets at risk.
Guidelines/structure for financial decision-making.

Career and benefits management:

Assistance when analyzing employment opportunities in regards to family finances, long-term goals, and impact on wealth accumulation.
Maximize use of benefits.

Business: Current Owners

Impact of disposition of your ownership interest by sale, closing, gifting, or other.
Assist you/your other advisors to improve/grow the business to enhance your net return.

Is the next generation ready to take over?
Is the business attractive to a third-party buyer?

Business: Potential Owners:

Assess financial impact of opening/buying a business.
Compare options – start-up, buy existing, a franchise?
Assist with business plan.
Options if it doesn't work out?
The FLP engagement is broad but integrated, to assist you however TWS can on an on-going basis as a trusted impartial advisor.
READY

TO TAKE THE FIRST STEP?

Schedule your no-charge, no-obligation Introductory Phone Call.
Seeking

Financial Freedom?